Lord Law Office, P.C.
Phone: 406-493-5538
1800 S. Russell St.
Wells Fargo Building, 2nd Floor
Missoula, MT 59801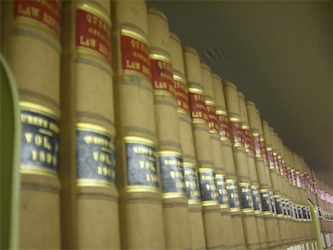 Amy K. Lord, Partner
Amy was raised in Sioux Falls, South Dakota, where she knew from a young age she wanted to be an attorney. She moved to Montana and graduated from Columbia Falls High School. She received a bachelor's degree in business with an emphasis in finance from the University of Montana. Before returning to law school, Amy worked as a project coordinator for a Montana engineering firm.
Amy graduated from the University of Montana School of Law with a JD and a Certificate in Alternative Dispute Resolution. While in law school, Amy worked as a research assistant to a number of faculty members, worked in the law school's Mediation Clinic, and interned with Alterowitz Law Office. Upon graduation, Amy opened Lord Law Office, P.C. in downtown Missoula, Montana. Amy is admitted to practice before the state and federal courts of Montana. She is a board member of the Community Dispute Resolution Center of Missoula and volunteers with the Missoula Family Law Self Help Center. She specializes in family law, including complex family litigation, mediation, and Guardian ad Litem work.